About DC Creative Affairs Office's Business Over Brand (BOB) | Create To Generate Podcast
A great brand requires a good business. A good business demands a reason why. BOB improves access to information, education, and one on one support to improve creatives business basics, better understand their why, and grow their brand. Business Over Brand partners with government agencies and national & community organizations to offer one-on-one support and virtual events, as well as simplified toolkits and checklists — all elements designed to help creatives understand the local resources and move their businesses forward. Listen and watch here.
About Maryann Lombardi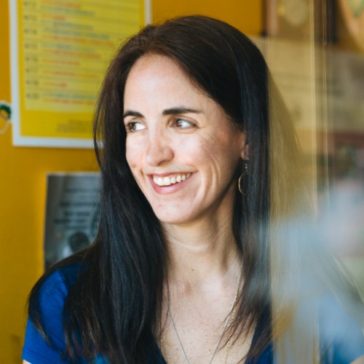 Working with an entrepreneurial approach, Maryann Lombardi has spent the past 20 years at the intersection of culture and commerce. She is at the helm of the District's new Creative Affairs Office, where she is working to improve policy, sustain and scale the local creative economy, strengthen the entrepreneurial ecosystem, and work with partners to improve equity and access to opportunity. Previously as the District's Chief Creative Economy Officer, she managed Mayor Muriel Bowser's 202Creates creative economy brand and built the 202Creates portfolio of resources and programs for creative entrepreneurs. She was also the Executive Director of Lisner Auditorium and Partnership Development at The George Washington University, where she worked with her team to reorganize, rebuild, and grow the organization. Previously, as the Director of Creative Economy for UMass Amherst working with the City of Springfield and University administration, she established and implemented economic development and cultural activities to create jobs and improve downtown development in Springfield. Before moving to MA, she spent ten years in New York City as an independent theater producer, producing Off Broadway and regional tours. Maryann has an undergraduate degree from The University of Michigan and graduate degree from the University of Massachusetts Amherst. She is a member of the Private Sector Network Council with Americans for the Arts, part of the National Mentor Network with Seed Spot, and speaks regularly on workforce development in the creative economy, entrepreneurship, the freelance economy, and community building.