Sonya Dunn Show – bringing news, information, and interviews from industry power players in entertainment, media, business, and technology.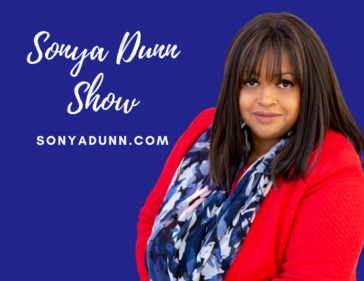 Sonya Dunn is a transmedia storyteller with experience in traditional, digital and emerging media platforms. As an award-winning media executive and creative entrepreneur, Dunn specializes in various types of media and digital platform creation and integration for interactive user experiences for published content.
Prior to running her own media company, Dunn was the president of a nonprofit media corporation that oversaw the operations of a cable channel, radio station, production studio and multimedia training center.
Sonya Dunn began her media career in radio at the age of 16. She had her own two-hour weekend radio show. Also, Dunn is an award-winning producer, director, screenwriter and showrunner of narrative films, documentaries, commercials, long-form variety shows and web series. Her directorial debut screened at the Cannes Film Festival.
She holds a M.A. in Producing Film, Video and Digital Media and an M.B.A. with emphasis in Media Management and Technology. She is currently working on her third master's degree in contract and acquisition management.